President Nana Addo Dankwa Akufo-Addo has offered to pay the full cost of the surgery of the conjoined twins at the Greater Accra Regional Hospital, Ridge.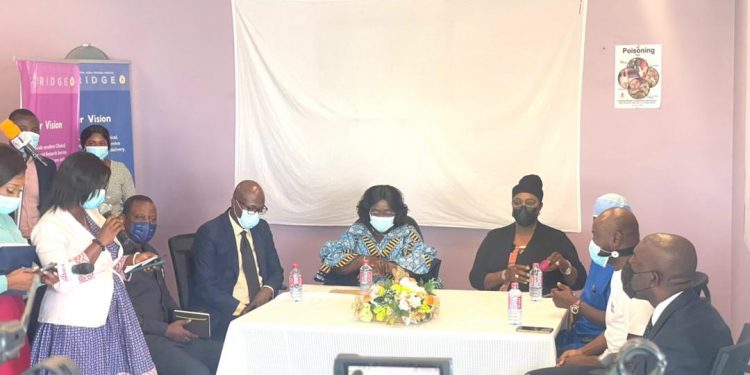 This was made known by the Chief of Staff, Akosua Frema Osei-Opare, on Monday, July 5, when she visited the twins and their parents at the hospital.
Madam Osei Opare said the presidency is allocating GH¢15million to pay for the entire procedure.
Out of the amount, GH¢12million will be spent on a specialised equipment needed for the surgery. This equipment will become an asset of the Ghana Health Service (GHS) after the surgery.
The amount of GH¢3million will be used to procure consumables, medication, and tests that the family would have had to pay for, during the 12 to 18 months procedure to separate the Siamese twins.
President Akufo-Addo's intervention comes after the mother of the Siamese twins Rebecca Bansah in June appealed to the public to help raise funds for the surgery.
The twins are conjoined at the head, and the procedure to separate them, doctors say, will be the first of its kind in the country.
The total cost for the surgery is GH¢3million.
Data suggests that only about 5 per cent of conjoined twins survive until surgery, but doctors at Ridge are hopeful the surgery will be successful.
Dr Samuel Kaba Akoriyea, a neurosurgeon at the facility, said although the surgery process will be daunting, the neurosurgeons are very competent in carrying out the operation.
He mentioned that it would take about five stages to complete the surgery.
Meanwhile, the children and their mother are currently on admission at the Ridge Hospital, awaiting the procedure across the next eight months.
The Chief of Staff also called on Ghanaians to support the doctors and the twins with prayers for a successful operation.
"We are also going to back you in prayers, I will even call on all Ghanaians to back our daughters with prayers because this is a historic moment and they need not just our money, they need our moral support to know that there is a nation behind them."
Donation for Author
Buy author a coffee