For the past few days, just after the outcome of the 2020 elections, the New Patriotic Party has been playing some blame games. Some of them think that some individuals are the reason why the party performed poorly in this year's parliamentary elections. They are playing blame games and not getting their hands dirty in solving pertinent issues.
Some party members of the New Patriotic Party think the Ashanti Regional Chairman, Mr. Bernard Antwi Bosiako who is known in the political circles in Ghana as Chairman Wontumi sucks. They believe his too much talks made the NPP lose many seats in Parliament to the NDC.
The host of Angel's morning show, Captain Smart this morning on the show has also made some revelations about Wontumi and has urged him to step down down as Ashanti Regional Chairman for the NPP. In an attempt he tried to disclose how Wontumi made his wealth.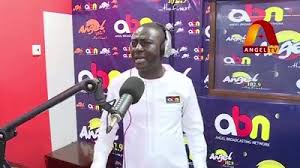 He said, "Chairman Wontumi I do not fear you and I have not been talking about you because you were a nobody to me. I have the list of all the people you used Nana Addo's name to beg money from. You told us that you built a house at the age of 24 but you started 'galamsey' not too long ago".