There has been a lot arguments about who's the current best female rapper in Ghana 2021. In fact, the female rappers have beefed among themselves claiming to be the best rapper.
We saw Freda Rhymz beefed Eno Barony and Sista Afia of the best female rapper in Ghana in sometime ago.
Mintah.net has complied a list of the top 5 best female rappers in Ghana with their net worth in 2021.
Rapping (also rhyming, spitting, emceeing or MCing) is a musical form of vocal delivery that incorporates "rhyme, rhythmic speech, and street vernacular", which is performed or chanted in a variety of ways, usually over a backing beat or musical accompaniment.
Music has become a very lucrative business as many have become millionaires by nursing their talent in music.
If you are a music lover or fan, you might probably want to know who's the richest musician in Ghana 2021. Is your favourite musician in the list, which position is he or her. Find out below.
Meet the Top 5 best rappers In Ghana And Their Net-worth 2021
1. Eno Barony – $1-$5miilion


She is currently the Ghanaian best rapper. She is known as the first woman to be nominated for 'Best Rapper of the Year' category at the 2018 Vodafone Ghana Music Awards (VGMA) which is historic up to date. Many artiste managers believe Eno Barony is extremely talented than most of the known male rappers in Ghana. It has been estimated that at 27-years old, the rapper's net worth is been $1-$5miilion.
2. Freda Rhymz – $17k


She is known for being the first female act to win in Ghana's biggest music reality show – MTN Hitmaker season 6 in the year 2017. Freda won this by unleashing extra-ordinary rap performances and stage craft which impressed the judges plus the audience.
3. Eazzy – $1 Million – $5 Million


She is a legend who used to be the only top female rapper in Ghana some 8 years ago. Eazzy has won several awards as an artiste and also was nominated 5 times at the Ghana Music Awards in 2011.
4. Feli Nuna – $1 Million – $5 Million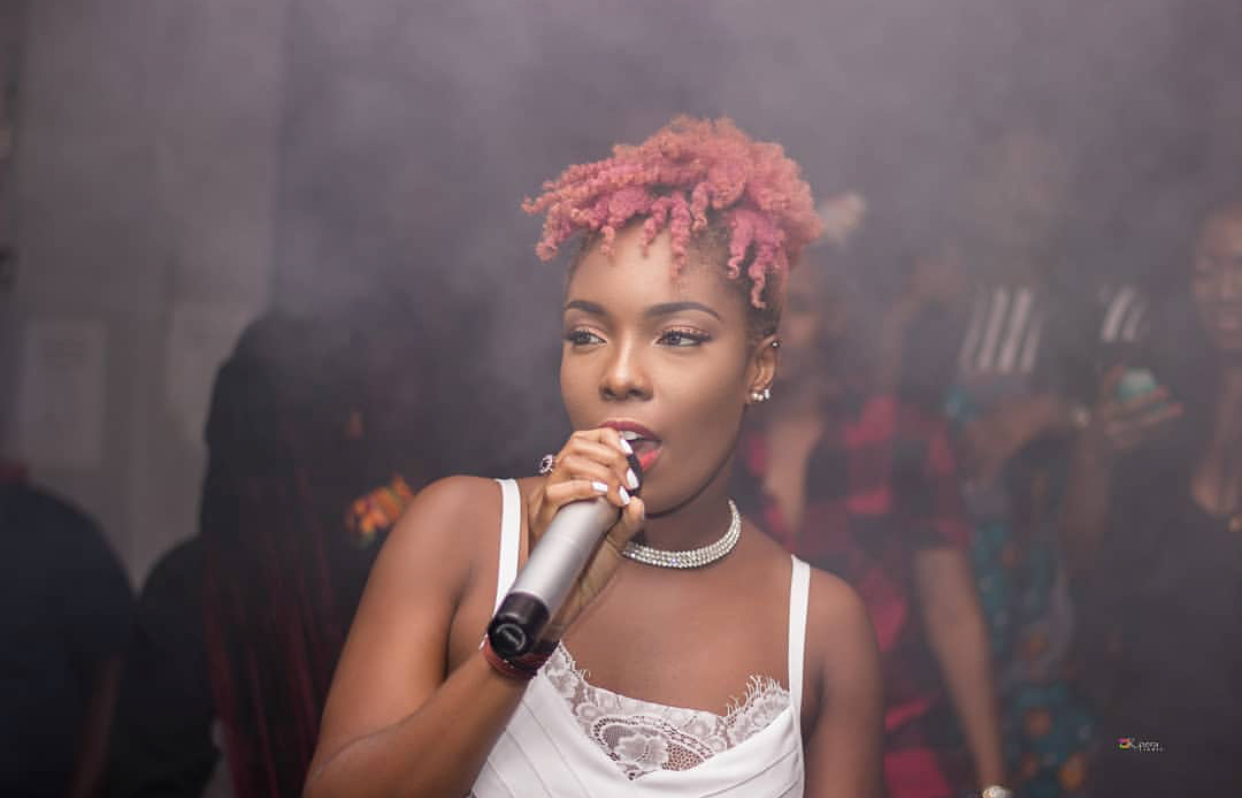 She is popularly known as a versatile rapper who raps well in English, Ewe and Pidgin.
5. Sista Afia – $1 Million – $5 Million


She is a Highlife artiste who has proved to her critics how a gifted rapper she is after she recently released a hot hip hop tune labeled'. A song that has been considered a diss to Wendy Shay and Sister Derby.
Sista Afia also dropped a rap song to diss Eno Barony and Freda Rhymz for claiming to be the best in female rap.